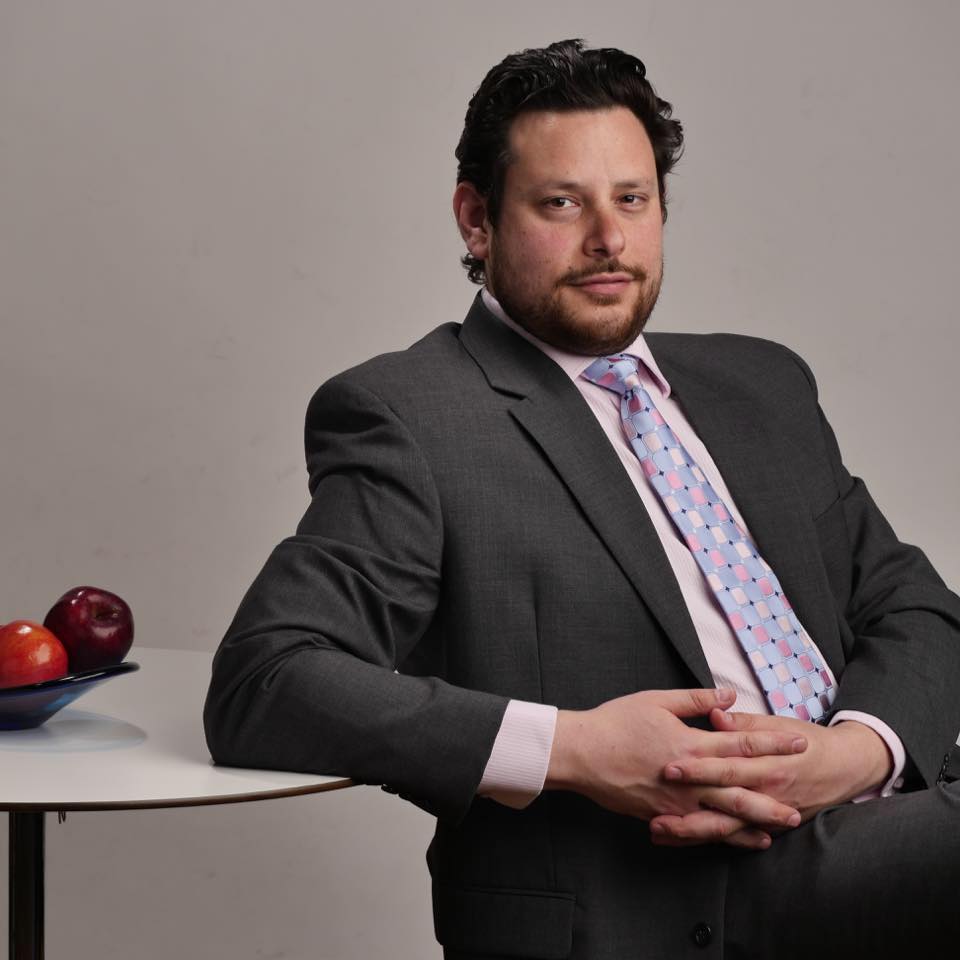 DR.JEREMY B. STEINER, PhD, DAOM
Co-Founder & Lead Educator
Dr. Jeremy B. Steiner, Ph.D., DAOM, is a world-renowned teacher, acupuncturist, and clinical supervisor with over 15 years of experience in acupuncture and integrative medicine. His dedication to holistic healthcare and his expertise in electro-acupuncture has made him a valuable asset in both clinical and educational settings.
Dr. Steiner's academic journey led him to the Atlantic Institute of Oriental Medicine, where he earned his Doctorate in Acupuncture and Oriental Medicine (DAOM). Specializing in treating traumatic brain injury, he honed his skills in electro-acupuncture, a focus that would become central to his innovative medical practice. Following this, he expanded his medical knowledge at the University of Science, Arts, and Technology, securing a PhD in Biomedical Science. His groundbreaking dissertation, "Quanta Energy Dynamics to Improve Cardiovascular Health," has significantly contributed to the understanding and treatment of cardiovascular conditions using electricity. He further enhanced his medical expertise by pursuing an MD at the American University of Integrative Science.
Over the years, Dr. Steiner has contributed significantly to conventional and complementary healthcare practices. He has worked as a highly skilled acupuncturist and shared his expertise by clinically supervising and teaching classes at the Eastern School of Acupuncture and Traditional Medicine (ESATM) for over a decade.
Jeremy's innovative contributions to the field include the development of The P3 Acupuncture System and the Electron Adapted Neurotherapy Protocols. These inventions have made a significant impact, helping numerous individuals recover from severe and chronic diseases. He has also trained over 3000 acupuncturists, enabling them to employ these techniques to improve their patient's lives and well-being.
Dr. Steiner is a dedicated healthcare professional committed to advancing integrative medicine. His significant contributions as a practitioner, researcher, and educator have earned him a prominent place in the global health community. His innovative approach to treatment and his passion for patient-centered care continues to inspire his peers and benefit patients around the world.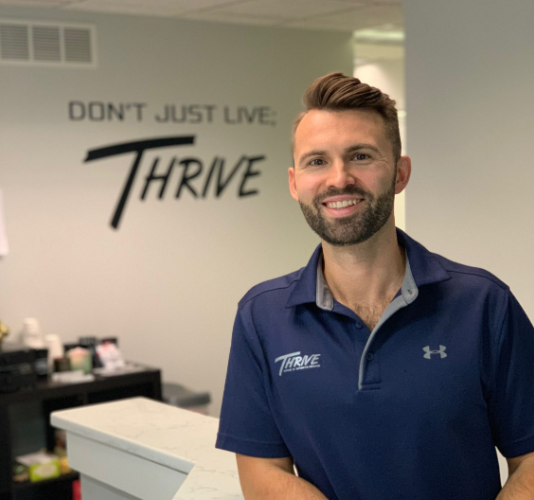 AJ ADAMCZYK
Co-Founder & CEO
AJ was introduced to acupuncture in high school after a sports injury he suffered while playing baseball. That experience influenced him greatly and ultimately led to him becoming an acupuncturist. Today he is considered a leader and pioneer within the field through the development of Electro-Acupuncture Medicine (EAM™).
He received his Bachelor's of Science at The College of New Jersey in Health and Exercise Science in 2010. He later went on to receive his Masters degree from The Eastern School of Acupuncture and Oriental Medicine in Montclair, New Jersey in 2012.
As a competitive high school and collegiate athlete in baseball, AJ was always intrigued by sports performance and recovery. This interest led him to specializing in the treatment of musculoskeletal conditions including sports injuries through the use of neuro-functional acupuncture.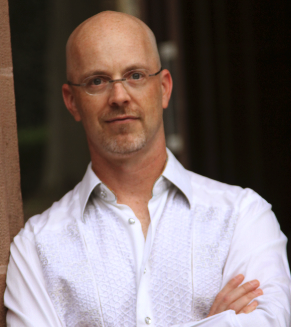 Steven Hoffman
Business Coach
Meet Steven Hoffman, Licensed Acupuncturist and Diplomate in Oriental Medicine. Steven holds an undergraduate degree in Business Administration with a concentration in finance. After graduating, he founded and ran a successful environmental contracting company for ten years before changing the course of his life and eventually helping thousands of others change theirs. Steven was originally exposed to acupuncture through his study of martial arts. Steven's teacher, Grand Master Chong M. Lee, was traditionally trained in acupuncture and acupressure and Steven studied under Master Lee for thirteen years.

Following a passion for helping others and an intense curiosity for the art of acupuncture, Steven enrolled in the Eastern School of Acupuncture and Traditional Medicine. At the Eastern School, Steven met Jeremy Steiner when Jeremy was teaching his very first class in Qi Gong as well as classes in Kiiko Style acupuncture. Jeremy's enthusiasm for acupuncture and his unique teaching style left a lasting impact on Steven from the earliest days of learning acupuncture and oriental medicine. After graduating with honors, Steven opened his practice in Princeton. Steven went on to complete a two year course in Chinese Herbology, becoming certified in Oriental Medicine.
 In 2018, Steven laid the groundwork for his current success by again studying with Dr. Steiner and his groundbreaking EAM techniques. Frustrated with hit or miss clinical results and an inability to achieve lasting and complete resolution of patient problems, Steven attended several of Dr. Steiner's classes and implemented the use of EAM exclusively in his clinic. The results were amazing. Lasting resolution of even the most complex cases were simple to obtain with EAM.
This shift allowed Steven to move from a two room clinic to a beautiful six room clinic in Princeton. During this time, Steven took several practice management courses that aided in refining and streamlining his clinic to allow him to see up to twelve patients an hour while clearly and confidently communicating with patients. This increased patient sign up by fifty percent while obtaining a ninety percent success rate for most conditions.
By far, the biggest change to Steven's practice occurred after taking Dr. Steiner's small group mastermind course, the EAM Experience in 2021. Implementing these advanced techniques, Steven is able to accurately diagnose most cases within ten to fifteen seconds and present a clear, comprehensive treatment plan during a ten minute consultation. Steven's clinic is full to bursting and he routinely has weeks where sales are over $20,000, all while working three, four-hour shifts per week in an all cash practice.
On track to exceed $500,000 in sales in 2023, the synergy that EAM allows when combined with the best business and clinic practices, is simply impossible to beat. Steven is excited to bring this experience to EAM and teach you how you can obtain these same results. Don't take years to find your own way, Steven's experience can shorten your learning curve to a few short months!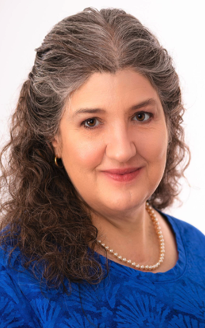 Laura Christensen, MA, MAc, LAc
Laura Christensen is a highly accomplished and respected practitioner of acupuncture and psychotherapy, with a wealth of experience and education in both fields. Born and raised in Iowa City, Iowa, Laura is the daughter of a university professor and a professional musician and singer. She left Iowa to attend Oberlin College, where she earned her AB in Biology with a pre-med focus on neuroscience. She went on to earn her MAc from the New England School of Acupuncture and her MA in Counseling Psychology from Lesley University.
After completing her education, Laura worked as a research assistant in medicine for several years, including five years at the University of Iowa in pharmacology and psychiatry, and two years at Harvard Medical School in neurosurgery, behavioral medicine, and gastroenterology. She then went on to establish a successful psychotherapy practice, which she maintained from 1986 to 1991.
In 1992, Laura returned to Iowa City and established a private acupuncture practice, where she has been providing effective treatment to patients ever since. In addition to her private practice, Laura has also been an adjunct professor at the University of Iowa's Department of Global Studies from 2013 to 2020, and an instructor in Principles of Asian Medicine at various massage schools from 2010 to 2022.
Laura has sought to expand her knowledge and expertise throughout her career, attending numerous professional seminars and trainings in functional medicine, as well as studying under major teachers and practitioners of acupuncture techniques such as Miki Shima OMD, Kiiko Matsumoto LAc, Susan Johnson, Charles Chase, Dan Bensky, Marguerite Denkins, Toby Daly, Sharon Weizenbaum, Michael Corradino, and Jeremy Steiner.
Laura has been married for 23 years, and has three step children and six grandchildren. Her hobbies include caring for greyhounds, gardening, and singing in her free time. Laura's dedication to her patients and her craft is evident in her extensive education and years of experience, making her a highly sought-after practitioner in the field of acupuncture.
EAM is a form of health care that is rooted in traditional Oriental medical concepts and freely blends the usage of electricity to modulate the production and release of all-natural super powerful neuropeptides and neurotransmitters.